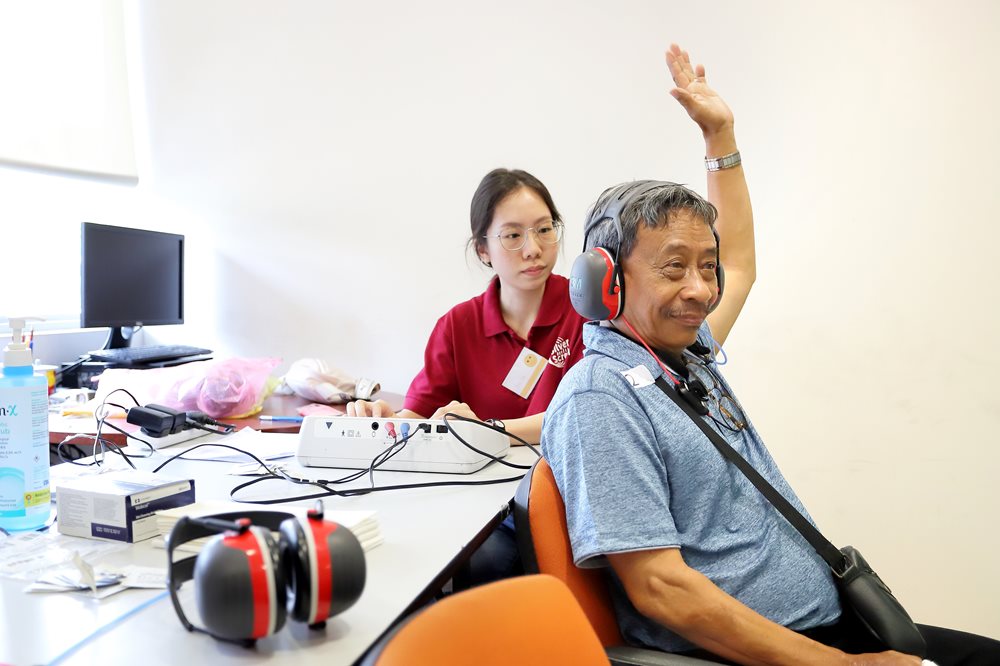 Enhancing Seniors' Quality of Life through Timely Screening
Project Silver Screen is an initiative by Temasek Foundation and the Ministry of Health to bring functional screening to more seniors in the community.
The five-year national functional screening programme provides affordable three-in-one screening for Singaporeans aged 60 years and above to help detect age-related decline in vision, hearing and oral health early. Timely intervention in these areas will enhance seniors' quality of life. Screening sessions are conducted at convenient and accessible community venues.
The screening programme is free for Pioneer Generation citizens, S$2 for CHAS card holders, and S$5 for all other eligible Singaporeans.
Seniors who require spectacles, hearing aids and dentures will receive financial assistance to acquire these aids so that they can see, hear and eat better. Depending on the results of the basic functional screening, seniors may also be referred to the relevant community or medical centres for further tests, such as for cataracts or glaucoma.