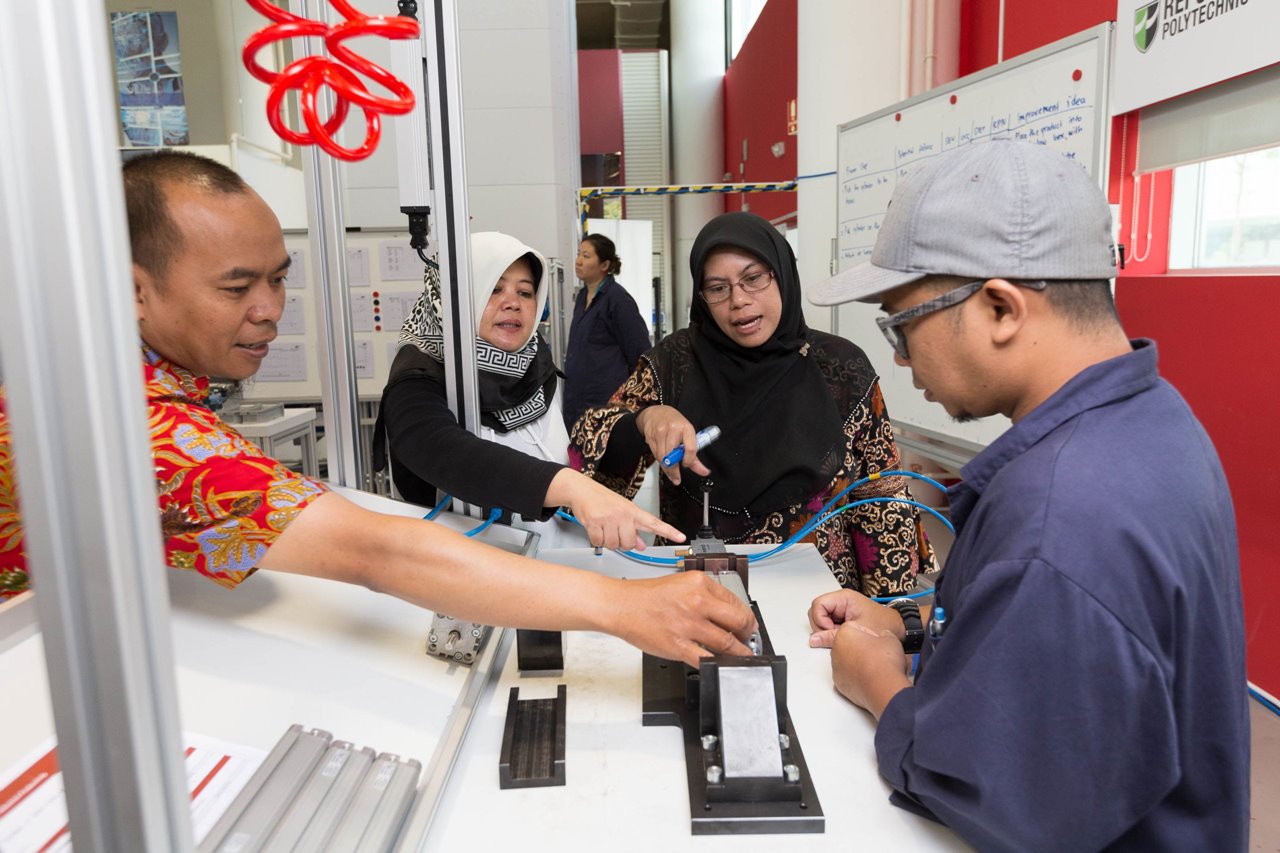 As Indonesia takes steps to become one of the largest digital economies, we support this vision through a series of digital skills programmes. These programmes have been purposefully integrated so that they can enhance Indonesia's digital ecosystem cohesively.
The first programme saw participation from 100 officials. Through the lens of public administration, they worked on developing a strategy for Indonesia's e-commerce logistics industry. The programme was carried out in partnership with Indonesia's Coordinating Ministry for Economic Affairs and Singapore Cooperation Enterprise.
The second e-commerce logistics programme reached out to educators, who will improve the technical education courses in their institutes in the area of supply chain management for e-commerce. Some 120 educators participated in this programme hosted by the Republic Polytechnic of Singapore in partnership with the Ministry of Research, Technology and Higher Education of Indonesia and POS Indonesia Education Foundation.
Another programme sought to build digital economy skills among Indonesia's educators, which they will share with students at their Technical and Vocational Education and Training institutes. Singapore Polytechnic and the Ministry of Research, Technology and Higher Education of Indonesia kickstarted this three-year initiative for 65 faculty members from selected polytechnics and universities across Indonesia.