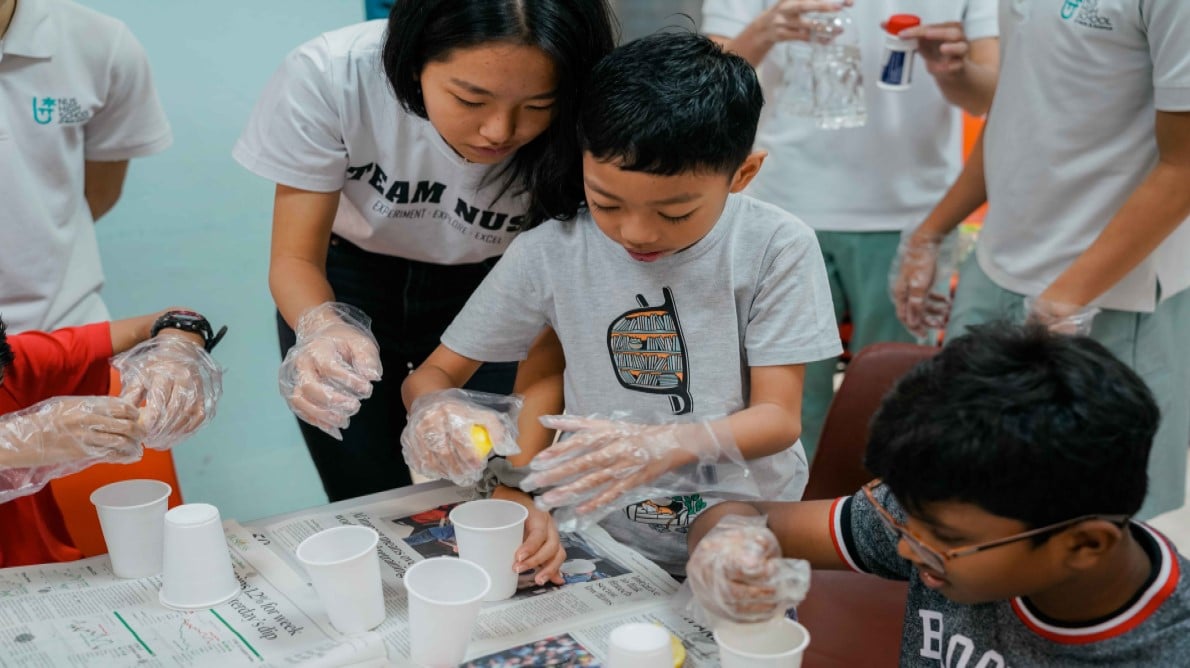 Temasek Foundation has been supporting the NUS High School of Mathematics and Science (NUSHS) since 2011, through programmes which promote excellence, build character and encourage inclusivity and integration. NUSHS is a specialised independent high school offering a six-year Integrated Programme.
Piloted in 2018, the Humanitarian Education programme is designed to nurture well-rounded learners who contribute to the community. Students are encouraged to have a better understanding of the needs and challenges of diverse communities and are then empowered to ideate solutions, leveraging their talents in STEM.
As part of the programme, students are first equipped with effective communication, thinking, and community-building skills. It then culminates with the Humanitarian Education Project in Year 5 when they will reach out to organisations within the community (e.g. community centres, voluntary welfare organisations) to understand the needs, prototype ideas based on these needs, and organise suitable activities.
Among projects conducted by the students were: a basic coding and programming workshop, a drive to raise awareness of food waste, a workshop on recycled gardening, public education on e-waste management, etc.
The results from the pilot programme have been very encouraging – about 90% of students surveyed shared that the programme has allowed them to learn how they could contribute better. Students also learnt valuable life skills such as adapting to unexpected situations and having empathy. This has inspired students to want to initiate more meaningful projects for the community, and given NUS High School the confidence to roll out the programme to the entire school in 2019.