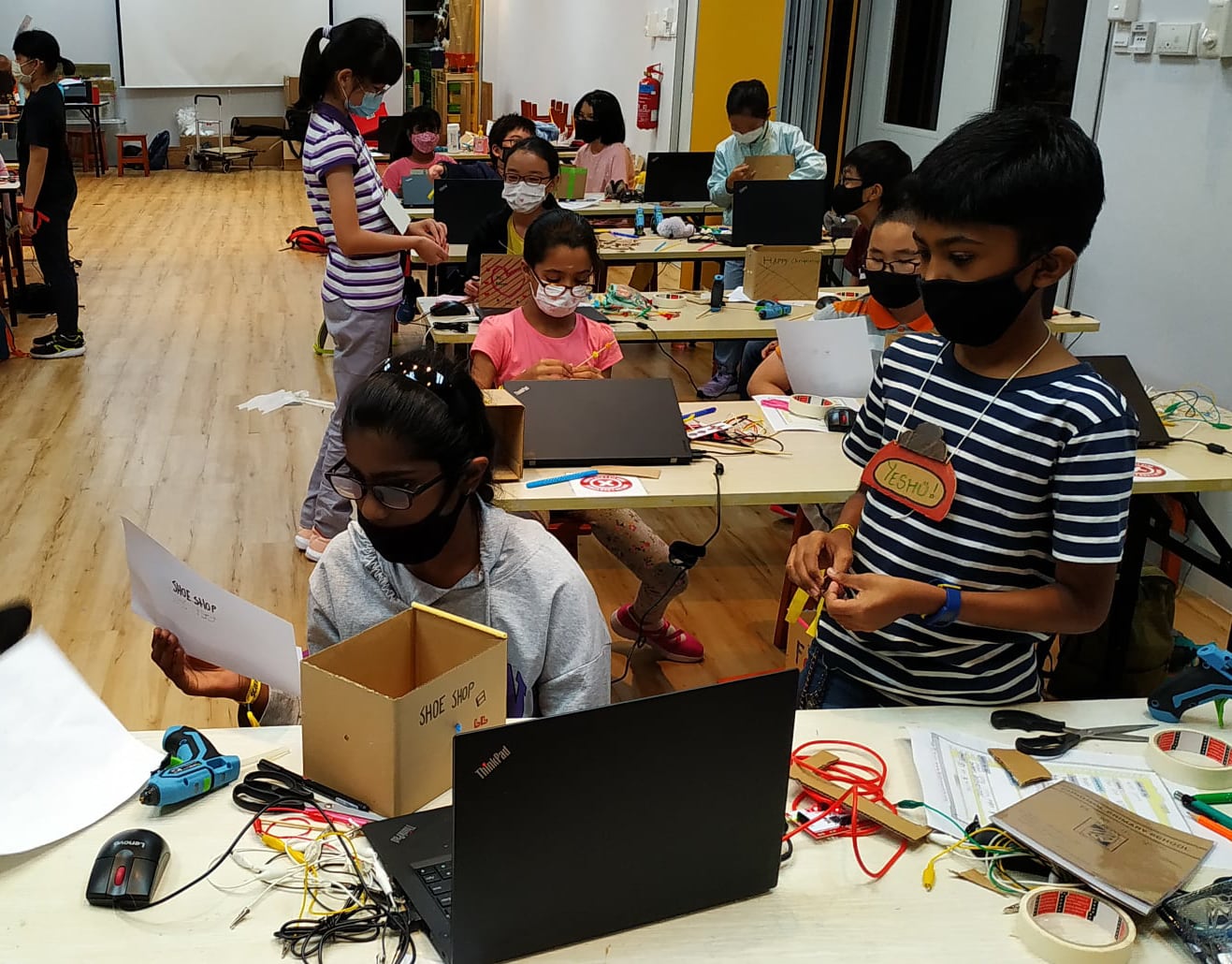 Aimed at raising awareness of sustainability issues and encouraging students to develop creative solutions related to environmental science and innovation, the Young Sustainability Champion (YSC) programme is organised by Science Centre Singapore and supported by Temasek Foundation. Catering to youths from 13 to 17 years old, the programme launched in 2020 and attracted over 4,000 participants across 50 schools, who worked in teams to develop sustainable solutions in line with the following United Nations Sustainable Development Goals (UN SDGs):
SDG 7 – Ensure access to affordable, sustainable, reliable and modern energy for all.
SDG 11 – Make cities and communities inclusive, safe, resilient and sustainable.
SDG 12 – Ensure sustainably consumption and production patterns.
SDG 13 – Take urgent action to combat climate change and its impacts
Starting in April 2020, the participants first enrolled in the new online "I am a Young Sustainability Champion" badge programme curated by Science Centre Singapore. Part of the long-running Young Scientist Badge programme, it incorporates fun tasks and learning opportunities related to sustainability, complete with online resources and tools, and recognises participants who have successfully completed the programme with badges and e-certificates. The online activities are specially designed to nurture and inspire youths to be creative and to take the initiative into creating a better planet.
Sixty shortlisted participants from the badge programme progressed to the mentorship and prototyping stage, where they underwent workshops on design thinking, business modelling, value proposition and prototyping.
Seven finalist teams were eventually selected after the shortlisting phase, and received up to $3,000 in seed funding to further refine their prototypes for pitching to a panel of judges at the YSC Senior Hackathon Grand Finals.
At the event, Wastebusters from Nanyang Girls High School was announced as the top team for their project to automatically classify recyclable and non-recyclable garbage using a combination of robotics and artificial intelligence. They will get the opportunity to travel overseas upon relaxation of travel restrictions and explore makerspaces and start-ups working on sustainability in order to further refine their project.