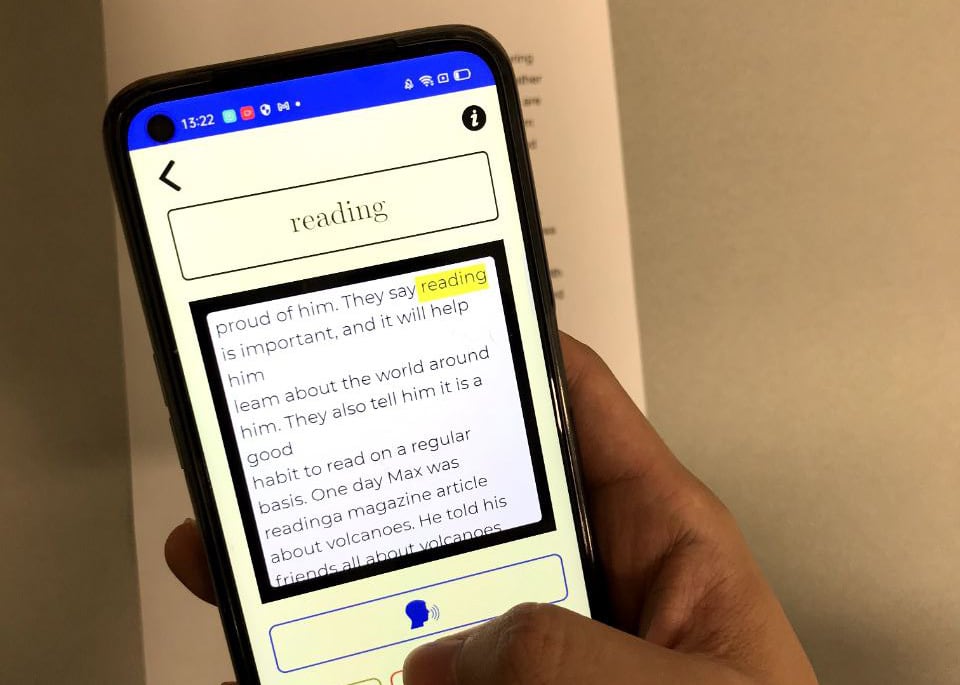 Dyslexia is a specific learning difficulty identified as a developmental challenge with language learning and cognition. It is often associated with a difficulty in accessing or understanding printed text and learning material, which can impede a child's reading and subsequent learning development. This in turn can have a negative impact on the academic and socio-emotional outcomes of a child.
There are about 300,000 people in Singapore with dyslexia, and about 20,000 are in primary/secondary school.1
Prof. Yow Wei Quin from the Singapore University of Technology and Design led a research team from 2017-2021 to work with teachers, therapists and students at a primary school and the Dyslexia Association of Singapore (DAS) to understand the language learning process of children with dyslexia. The intent was to design and develop an enabling tool that incorporates word recognition technology to aid in understanding plain text, enabling it to serve as a teaching aid and also provide effective reading assistance.
Various observation studies were carried out during the students' lesson time which sought to understand more of the reading behaviours of children with dyslexia, while focus group discussions were conducted with educational therapists which discussed characteristics of dyslexia, existing pedagogy, interventions, use of assistive technology, and challenges faced by people with dyslexia.
User feedback on a wearable device and a mobile application as an enabling tool were also incorporated into the studies. Based on user preference for the app, the research team tested and developed a prototype which helped children read independently by making use of word recognition technology.
The project also discovered new knowledge on learning processes and experiences for children with dyslexia, on how to leverage assistive technology to bridge gaps in reading performances, on potential opportunities in integrating assistive technology in pedagogy, and potentially effecting change in guidelines and approaches to teaching children with dyslexia in Singapore.
---
[1] What is dyslexia - myths about dyslexia