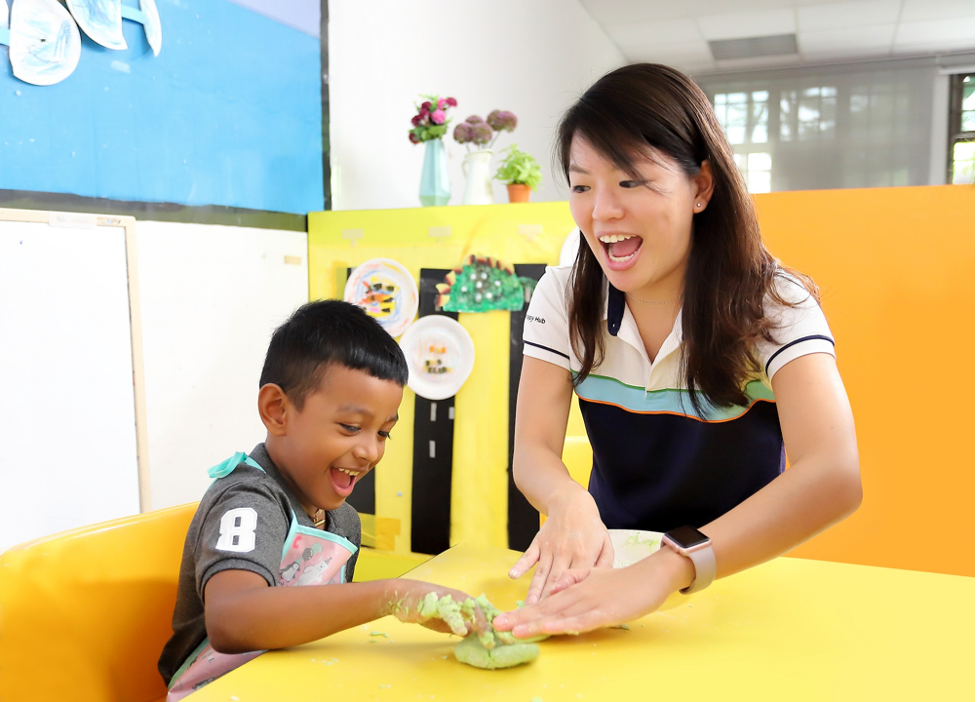 The Ee Peng Liang - Special Needs Building Capability Project was set up in 2011 to train skilled manpower like early intervention teachers and therapists to serve the special needs sector. Since 2011, 41 study awards have been given to individuals with a passion to serve in this sector.
The Special Needs sector provides services to people with physical, sensory and intellectual disabilities as well as those with mental illness. To meet growing demand, the sector needs to train more therapists and early-intervention teachers. As part of its efforts to build the capability of the sector, Temasek Foundation has also partnered the National Council of Social Service (NCSS) to offer Study Awards and Training Awards to attract new talents and to upgrade the skills of existing workers.
The Study Awards were available for the following programmes: Study Award for WDA (Workforce Development Agency) Professional Conversion Programme for Therapists, Study Award for Therapists (New Entrants) and Study Award for Early Intervention Teachers. Together with our partners; National Council of Social Service, Nanyang Polytechnic, National University of Singapore, Ngee Ann Polytechnic, Temasek Polytechnic, we have given out 41 awards from 2011-2016.
Read more: Passion speaks loudest